we do all the work for you!
Doing your own research takes a huge amount of time… and organising things yourself can be a nightmare because things change very quickly on Gili T. Why put in the effort when we can do it for YOU and for FREE? We'll book the best boat or activities for you, and tell you about the coolest and safest nightclubs and places to eat, according to your diet and budget.
What do you get for free?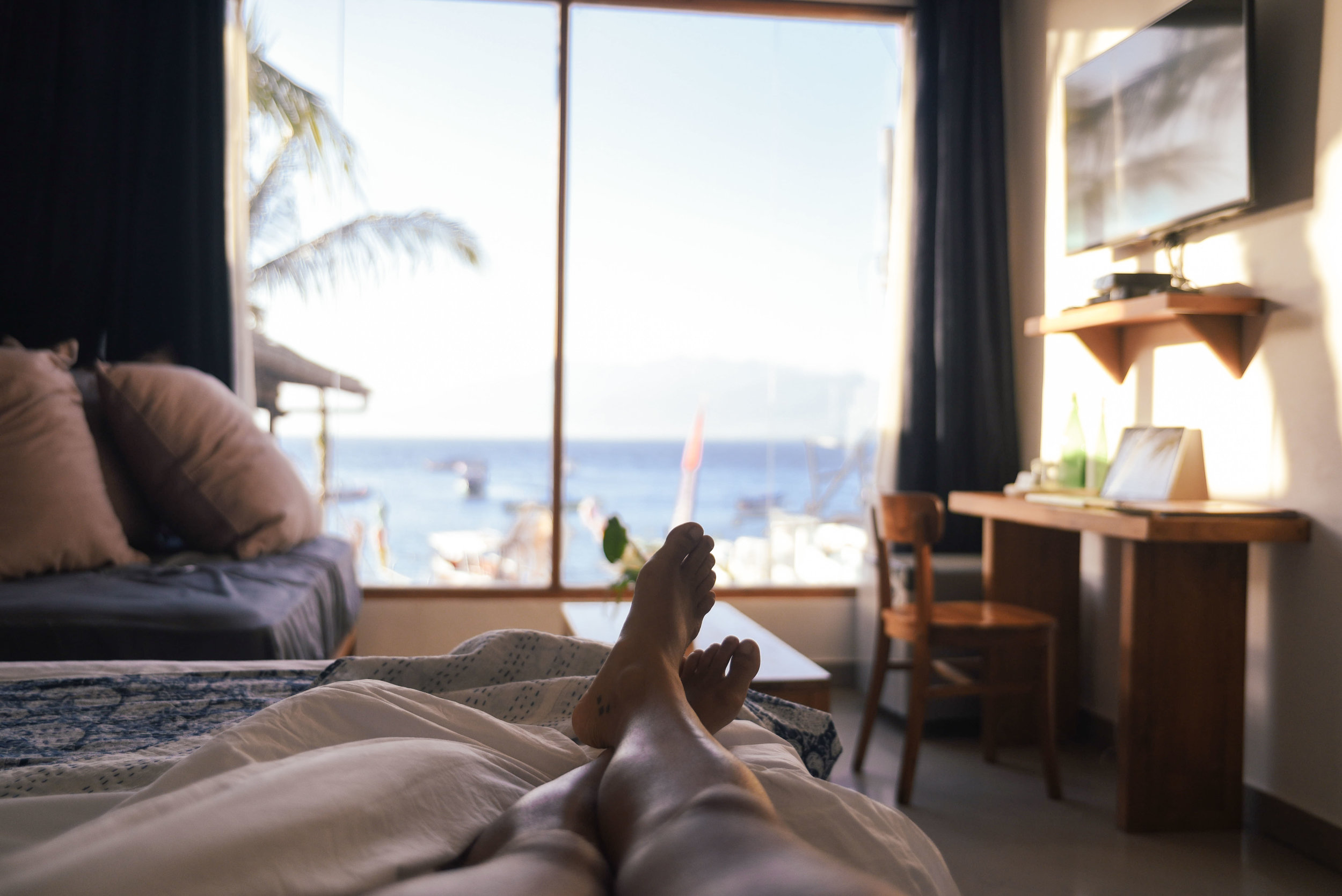 best available room rates & packages!
If you book direct we guarantee the cheapest price. If you can find a better rate online let us know and we will match it!
Fill our the form below, or click our rooms tab here.
FREE breakfast & ADVICE ON BEST PLACES TO EAT, DRINK, & PARTY
You will find a lot on TripAdvisor but you won't find out about the favourite places, the places that are not known by tourists and that we've discovered since we moved here. Want the romantic beach dinner? Want to shove pizza or tacos in your mouth? Want the local food experience? Want to party all night long? All priceless secrets totally FREE.
concierge service for activities & transportation
We can connect you to the best bicycle rental, snorkelling trip, surf and paddle board instructors, kayak rental, horse-riding operators, cooking and jewellery-making classes and the funniest local fisherman! If you want to take a flight rather than a fast boat we can book it for you with a private car and speedboat, no worries!
I'm don't want to talk, just show me what's available:
All the details needed to book: